About Tiny Tree Service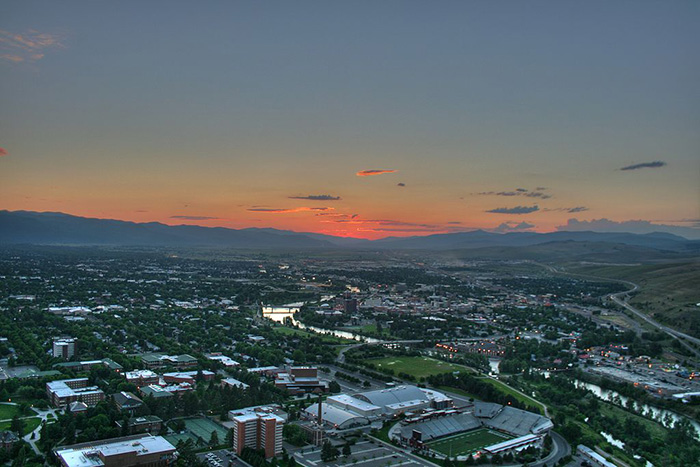 At Tiny Tree Service, we believe in maintaining the beauty of our community here in Missoula. That puts keeping your trees healthy at the top of our priorities. Trees are such a valuable asset to our community, adding life, vitality, and fresh air to our neighborhoods. It is our mission to care for and maintain this lovely area and what better way than to keep your trees healthy and happy.
We take tree care seriously because trees are a serious matter. This is not an easy job and it defiantly presents a lot of dangers and risks. But we take pride in minimizing the risk that unhealthy trees present to you, your family, and your property. Taking care of healthy trees is important but properly dealing with unhealthy trees can also be just as important. The last thing we want to see is a tree causing damage to your property or someone's health. That's why we take every precaution necessary when caring for your trees. With our years of experience, we know how to care for trees while minimizing the damage caused to your lawn, fencing, home, and other valuable property.
Safety Is Our Top Priority
Safety is our number one priority. Large trees are some of the most beautiful features in our community here in Missoula. They have been around for years and years doing what they do best, growing. But when disease or infection takes over and compromises their structural integrity, they start to pose a serious risk.
Falling trees have been know to crush cars, take out sections of homes, and completely destroy fencing. That's not to mention the risk of injuring a person. With the high winds that sometimes whip through our valley, that risk can increase exponentially. That's why we do everything in our power to keep your trees safe for the protection of you and your property. We love our work and we especially love the satisfaction of knowing that we are keeping the Missoula community safe.
We specialize in tree trimming, tree removal, and stump removal but our experience goes far beyond that. If you are in need of tree services here in Missoula, give us a call and we can take care of you and your trees. Whether it's an old stump that has been causing problems for years or a small tree with branches that are starting to rub on the side of your house. No problem is too big or too small for us to handle. We would be more than happy to help. We are quick, reliable, and most of all we are affordable. We look forward to hearing about your tree care needs. Give us a call today at (406) 396-0587.